Our company
Our company is situated in the middle of the Flevopolder, the youngest province of the Netherlands. There has been a fruit growing industry in this area since 1967. At first there was only a single orchard, later another orchard was added. We work and live in these orchards and we enjoy this way of life. The juices of FarmersJuice are being made in between the very trees their ingredients come from.
FarmersJuice is a family company and it is located in Biddinghuizen, Holland. The company is being operated by the second generation of growers. During the harvest period (September/October) we call in the help of some 80 people to pick the fruit from the trees. In addition to that, we have a team of 25 people working in the office, the warehouse, transport, fruit sorting and the pressing plant.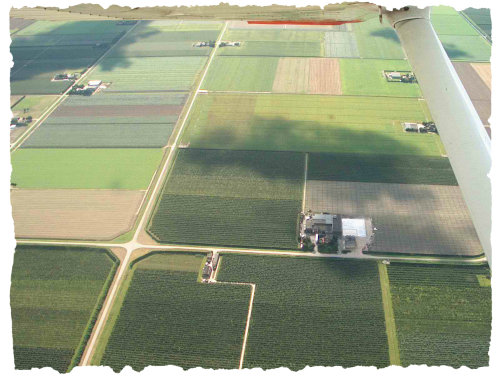 The products of FarmersJuice have the unique taste of real fruit!